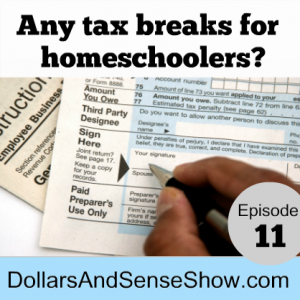 Are there any tax breaks for homeschoolers? Carol Topp, CPA answered this question originally back in 2014, but the answer is still the same-even with the new tax laws passed in 2017. Additionally, Carol gives some details on college expenses that are tax deductible and tax advantaged college savings plans.
In the podcast Carol mentioned these resources:
Home School Legal Defense Association has an explanation of some states' tax breaks or credits:http://www.hslda.org/docs/nche/000010/200504150.asp
Ann Zeise of A to Z Home's Cool has a great, detailed and lengthy post of tax write-offs for homeschoolers:
https://a2zhomeschooling.com/laws/homeschool_laws_legalities/tax_deductions_educational_writeoffs/
---
Featured Resource from the Homeschool CPA:

HomeschoolCPA.com helps homeschool leaders with legal and tax compliance.
Podcast: Play in new window | Download
Subscribe: Google Podcasts | Spotify | Android | RSS