Introduction
In this episode of the Home School Sanity Show, Melanie Wilson welcomes back Danika Cooley to discuss her latest additions to the Who What Why series, which is designed to teach Christian history.
Sponsor: Reading Eggs
With Reading Eggs, your homeschoolers will enjoy a highly personalized learning journey, designed to support them at every stage. Plus, you'll get four programs in one with your subscription – Reading Eggs, Reading Eggspress, Reading Eggs Junior, and Fast Phonics. Our interactive lessons are based on scientific research and feature colorful animations, fun music, and exciting rewards to keep your children motivated to learn.
"My kids are homeschooled and this is the best reading and math site that I have ever found. My son started not knowing all the letter sounds and within a few months he was reading at a first grade level." – Mehdi C.
Segment 1: Introduction to the Who, What, Why Series
Danika Cooley introduces the Who What Why series, which focuses on God's hand in history.
The series releases three titles at a time: "Who" (biographies), "What" (historical events or inventions), and "Why" (theology and history).
The new titles in the series are centered around the abolition movement, a significant historical event heavily influenced by Christianity.
Segment 2: Why Abolition and the New Titles
Danika explains why she chose to focus on the abolition movement for the new titles.
Abolition was a movement that affected millions of people and was primarily spearheaded by Christians, making it crucial for children to understand.
The new titles include Who Were the Abolitionists?, What Was the Underground Railroad?, and Why Did Slavery End?.
Segment 3: Impactful Stories and Lessons
Melanie asks Danika about the stories and lessons that made a significant impact on her while researching and writing these books.
Danika discusses the incredible stories of abolitionists, their journeys to faith, and their contributions to the movement.
She emphasizes the importance of understanding what Scripture says about slavery and the application of Scripture in history.
Segment 4: Modifying the Content for Younger Audiences
Melanie and Danika discuss the challenge of addressing slavery for a younger audience and how to modify the content.
Danika explains how she focused on calling slavery a sin, showing how it broke families, and using appropriate language for younger readers.
The importance of not shying away from history but presenting it in a way that young readers can understand and engage with is emphasized.
Segment 5: Teaching Slavery and Abolition to Children
Melanie asks for advice on how parents can effectively teach their children about slavery and abolition.
Danika suggests bringing everything back to God's Word and discussing biblical principles while using historical context.
She recommends reading aloud with children, discussing real-life examples, and addressing abstract concepts concretely.
Danika emphasizes the importance of having discussions about biblical worldviews with children.
Segment 6: Additional Materials and Activities
Danika mentions that she has created lap books and crafts to complement her books, which are available for free.
She suggests reading additional books and narratives about figures like Olaudah Equiano, Frederick Douglass, Sojourner Truth, and Harriet Tubman, depending on the age and maturity of the child.
Some of these books may be suitable for older children but should be approached with care.
Segment 7: Encouraging Critical Thinking and Applying Scripture
Danika shares the importance of teaching children about civil disobedience from a biblical perspective.
Melanie and Danika discuss the relevance of this topic and how it can lead to deeper conversations about faith and action.
Danika emphasizes the need for children to know what the Bible says, apply it to their lives, and think through issues biblically.
Segment 8: Future Titles in the Who What Why Series
Danika reveals that future titles in the series will explore the Exodus movement, Jesus in the New Testament, and continue to cycle through history.
There are discussions about expanding the series to cover even more historical events.
Conclusion
Melanie thanks Danika for joining the show and discussing her latest books and the importance of teaching children about Christian history and biblical worldviews.
For more information on Danika Cooley's books and the Who What Why series, visit whowhatwhyseries.com.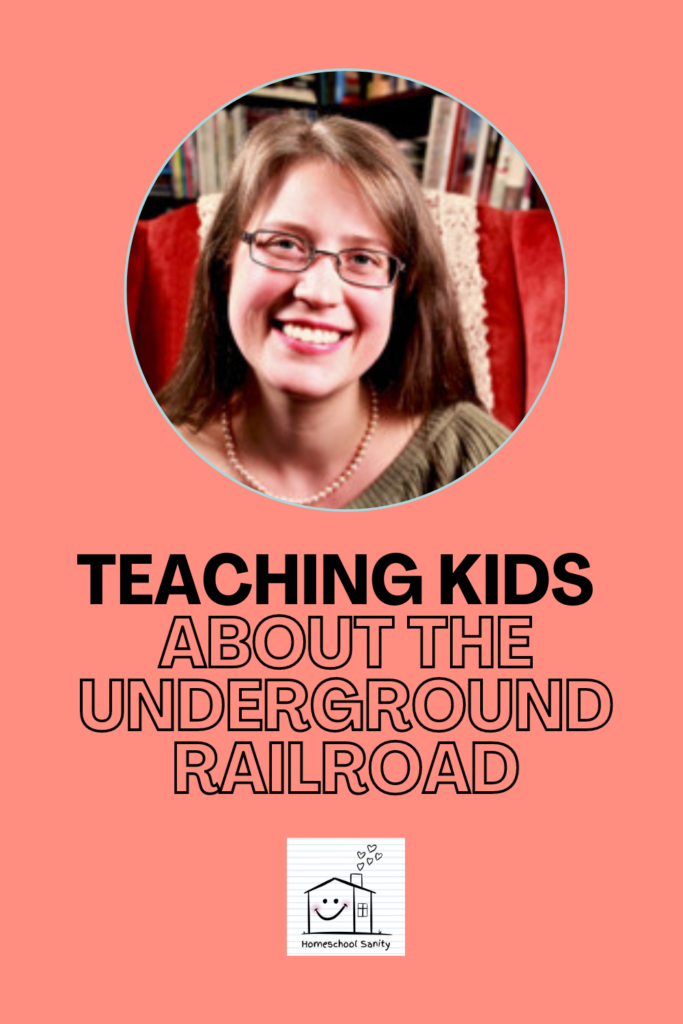 Podcast: Play in new window | Download
Subscribe: Google Podcasts | Spotify | Android | Email | TuneIn | RSS | More