Hey, homeschoolers! I attended a conference session years ago when I was getting ready to homeschool high school for the first time. This particular session was geared toward parents of advanced students who hoped to get full-ride scholarships. There certainly are those students, but there are many more of us who aren't in that category. We need to know how to approach homeschooling high school, too. If you have a special-needs student who isn't on the college track, I know you'll appreciate my interview with Natalie Vecchione.
Before I share our interview, I'd like to thank my sponsor: CTC Math.
Are you looking for a new Math Curriculum?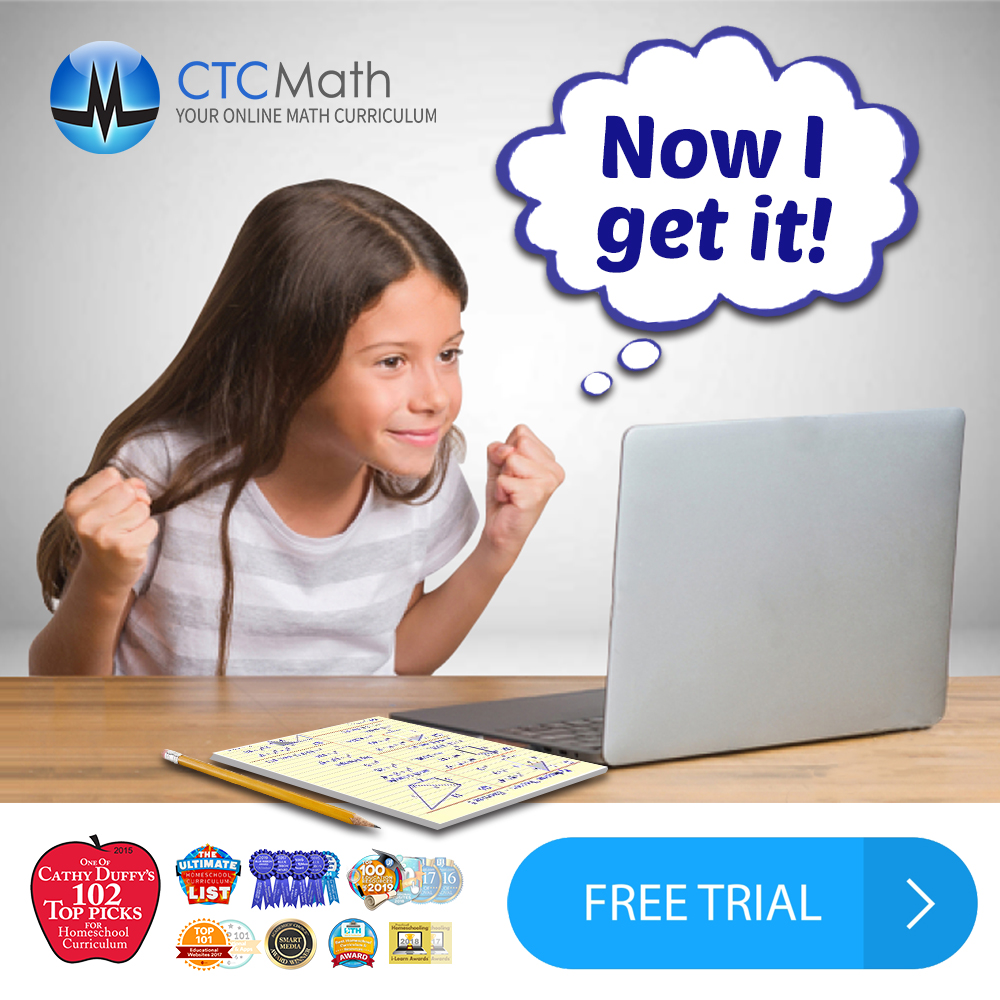 CTCMath specializes in providing online video tutorials that take a multi-sensory approach to learning. Favorably reviewed in Cathy Duffy's 102 Top Picks and The Old Schoolhouse Crew Review, the lessons are short and concise to help your children break down concepts and appreciate math in a whole new way!
The lessons are taught the traditional way, not to a "test".
Each one of the video tutorials is taught by an internationally acclaimed teacher, Pat Murray, who is renowned for teaching math concepts in a simple, easy-to-understand way (and in only a few minutes at a time). CTC Math uses a multi-sensory approach, having the combination of effective graphics and animation synchronized with the voice of a friendly teacher together with practical assessment. This three-pronged attack makes learning so much easier and more effective. Even students who struggled with math are getting fantastic results! And ones who were doing OK before are now doing brilliantly.
Visit ctcmath.com today to start your free trial.
Natalie Vecchione and her co-author Cindy LaJoy, both homeschool moms, realized that their teens with developmental disabilities needed an alternative homeschool, high school trick in order to have a meaningful future. Together with their families, they battled confusion, isolation, and uncertainty. However, they turned their desperation into inspiration. Through entrepreneurship and apprenticeship, these moms prepared their teens with Fetal Alcohol Spectrum Disorder to move forward with confidence, hope, and a set of practical life and job skills. They have co-authored the book they wish they'd had called Blazing New Trails: Educating and Launching Teens with Developmental Disabilities.
Thanks again to CTC Math for sponsoring this episode. Join me next time as I discuss how you can be more diligent this year. Have a happy homeschool week!
Resources for Teens Not on the College Track
See HomeschoolSanity.com/besidescollege for books mentioned FASDHope.com
Natalie@FASDHope.com
The prevalence of FASD is much higher than people realize. A 2018 JAMA study by Phillip May, PhD. estimated 1 in 20 children have an FASD. https://www.ncbi.nlm.nih.gov/pmc/articles/PMC5839298/
Facts and Statistics about FASDhttps://www.proofalliance.org/about-fasd/factsheets/
There is currently national legislation for FASD prevention, research, services & supports in both the House & Senate. The FASD Respect Act – Senate Bill 2238 and HR 4151. https://nofaspolicycenter.org/the-fasd-respect-act/
Podcast: Play in new window | Download
Subscribe: Google Podcasts | Spotify | Android | Email | TuneIn | RSS | More