Do you ever eat because you're bored, anxious, or excited? The is the episode where we learn how to say goodbye to emotional eating so we can stay focused on homeschooling. Hey, homeschoolers! The problem with emotional eating for homeschooling parents is two-fold. We hate the consequences for ourselves and we hate even more the example it sets for our kids. But how can we get past it? My guest for this episode will help us! Barb Raveling has joined me on the show before. I'll put links in the show notes. She is a retired homeschool mom, now a prolific Christian author you can learn more about at
BarbRaveling.com
. She has a  soon-to-be-released book on this topic called
Say Goodbye to Emotional Eating
. Barb and I discussed:
the definition of emotional eating and its effects
strategies for overcoming emotional eating
whether it's possible to really break free from emotional eating or whether it's something people will struggle with for the rest of their lives
Barb has shared on previous episodes you can listen to:
SayGoodbyeToEmotionalEating.com
.
Have a happy homeschool week!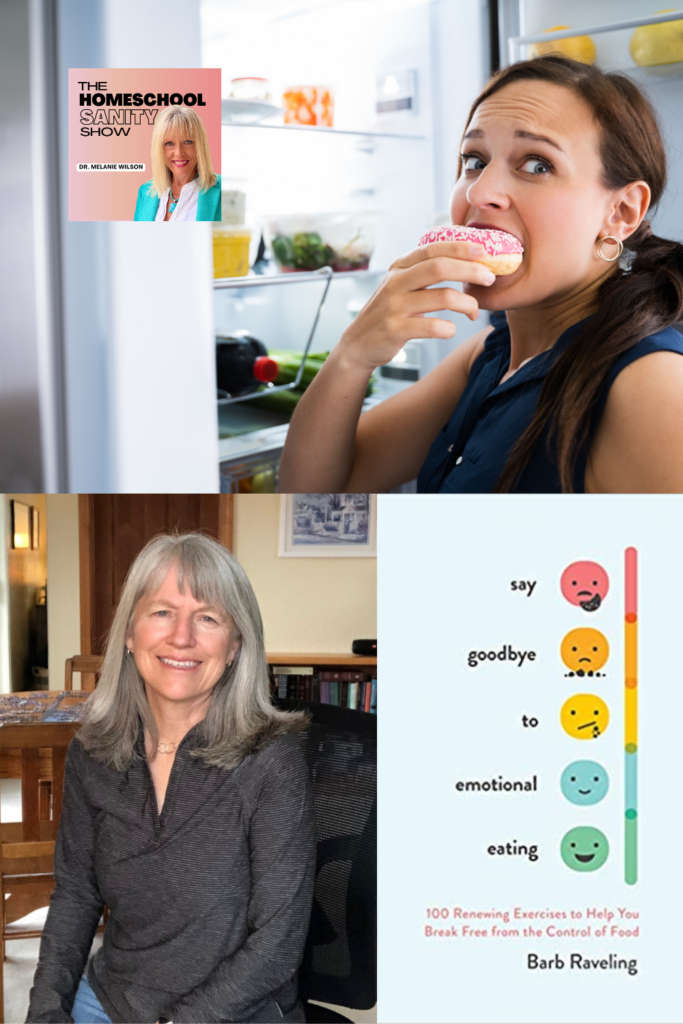 Podcast: Play in new window | Download
Subscribe: Google Podcasts | Spotify | Android | Email | TuneIn | RSS | More