Introduction:
Homeschooling options have exploded over the years, leading to overwhelm.
Three steps to escape overwhelm and make confident choices.
Sponsor
With Reading Eggs, your homeschoolers will enjoy a highly personalized learning journey, designed to support them at every stage. Plus, you'll get four programs in one with your subscription – Reading Eggs, Reading Eggspress, Reading Eggs Junior, and Fast Phonics. Our interactive lessons are based on scientific research and feature colorful animations, fun music, and exciting rewards to keep your children motivated to learn.
"My kids are homeschooled and this is the best reading and math site that I have ever found. My son started not knowing all the letter sounds and within a few months he was reading at a first grade level." – Mehdi C.
Step 1: Adopt a New Mindset:
You won't feel guilty for not reading every book in a library – apply the same to homeschooling.
Step 2: Establish a Good Routine:
Incorporate loop scheduling to rotate through options on specific days or times.
Open time blocks for spontaneous options, especially for unschooling approaches.
Routine helps strike a balance between must-dos and desired options.
Step 3: Take a Break from Constantly Evaluating Options:
After making choices, step away from evaluating more options.
Turn off curriculum emails, social media accounts for a while.
The pursuit of slight improvements isn't worth the stress and distraction.
Conclusion:
Mindset shift, routine establishment, and controlled engagement with options help overcome overwhelm.
Prioritize making memories, connection, and meeting core requirements.
Don't let option overwhelm steal your joy and confidence in homeschooling.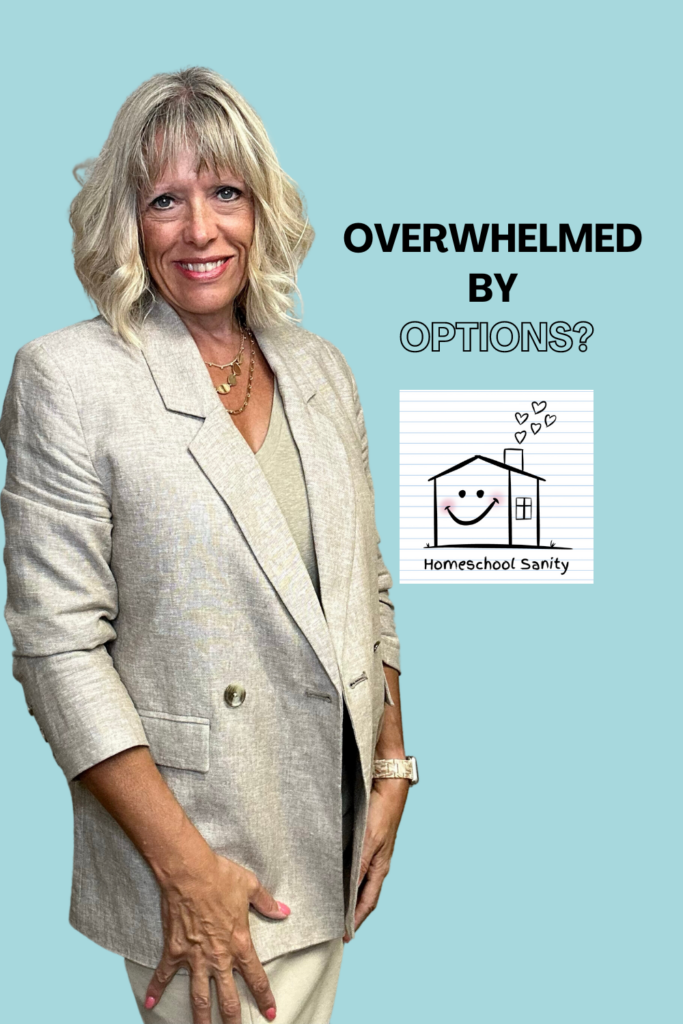 Podcast: Play in new window | Download
Subscribe: Google Podcasts | Spotify | Android | Stitcher | TuneIn | RSS | More