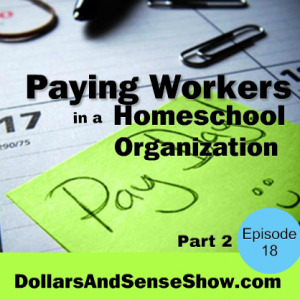 Do you pay workers in your homeschool organization?
Do you know what form to to filing with the IRS?
Homeschool CPA, Carol Topp, will share the details of what you need to know about paying workers in a homeschool organization in this 30 minute podcast. Part 2 of a 2 part series.
Podcast: Play in new window | Download
Subscribe: Google Podcasts | Spotify | Android | Email | RSS
Show Notes:
Applying for EIN. Use IRS Form ss-4. Read this helpful article first Getting an EIN from the IRS.
IRS forms to give to independent contractors (IC).
Use IRS Form W-9 to collect the IC's legal name and EIN.
Read IRS Pub 15A Employers Supplemental Tax Guide.
Give Form 1099MISC to every IC paid more than $600 in a calendar year. Unfortunately Form 1099MISC cannot be printed on your home printer. You must order it from the ITS or buy a set at an office supply store. I use FileTaxes.com to file and mail Form 1099MISC.
IRS forms to give to employees
What to do if you are paid by homeschool organization an receive a 1099MISC
File Schedule C Profit or Loss from Business of the Form 1040. List all your income and expenses from being a independent contractor.
Pay federal income tax and self-employment tax (same as Social Security and Medicare for self-employed people) using Schedule SE (attached to your Form 1040.
If you find these forms confusing, consider a private consultation with Carol Topp, the Homeschool CPA. She can help you prepare and file the correct forms.
Carol mentioned a few helpful resources: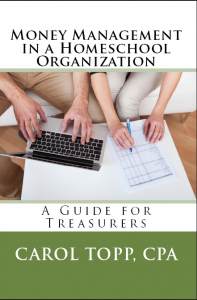 Paying Workers in a Homeschool Organization (short ebook)
Questions and Answers for Homeschool Leaders (ebook)
Money Management in a Homeschool Organization (newly expanded) in paperback or ebook. The Paying Workers ebook is incorporated as a chapter in this book, so you don't need to purchase both.
Other helpful books and articles for homeschool leaders can be found at HomeschoolCPA.com
Be sure to listen to the first part of this podcast (Episode #17) where Carol explains the difference between employees and independent contractors.