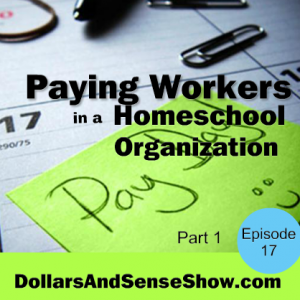 Do you pay workers in your homeschool organization?
Are they employees or independent contractors? Do you know the difference?
Homeschool CPA, Carol Topp, will share the details of what you need to know about paying workers in a homeschool organization in this 30 minute podcast. Part 1 of a 2 part series.
Podcast: Play in new window | Download
Subscribe: Google Podcasts | Spotify | Android | Email | RSS
Carol mentioned a few helpful resources: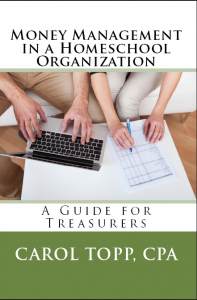 Paying Workers in a Homeschool Organization (short ebook)
Questions and Answers for Homeschool Leaders (ebook)
Money Management in a Homeschool Organization (newly expanded) in paperback or ebook. The Paying Workers ebook is incorporated as a chapter in this book, so you don't need to purchase both.
Other helpful books and articles for homeschool leaders can be found at HomeschoolCPA.com
Be sure to listen to the second part of this podcast when Carol shares what forms you need to be filing with the IRS when you pay workers.