The best chance we have of having a good homeschool day is to plan it. This is The Homeschool Sanity Show–the episode where I'll explain how to plan the day using the 3 R's.
The number #1 complaint I hear about planning is that it's impossible with so many interruptions–husbands, pets, kids. But my experience is that planning is essential BECAUSE of the interruptions. The benefits of planning the day include having peace of mind and getting more done than you would without a plan.
The 3 R's of daily planning are:
Resources for Planning Your Day
Winning the Week by Demir Bentley
The Organized Homeschool Life Planner
Have a happy homeschool week!
Join me at the Great Homeschool Convention next month!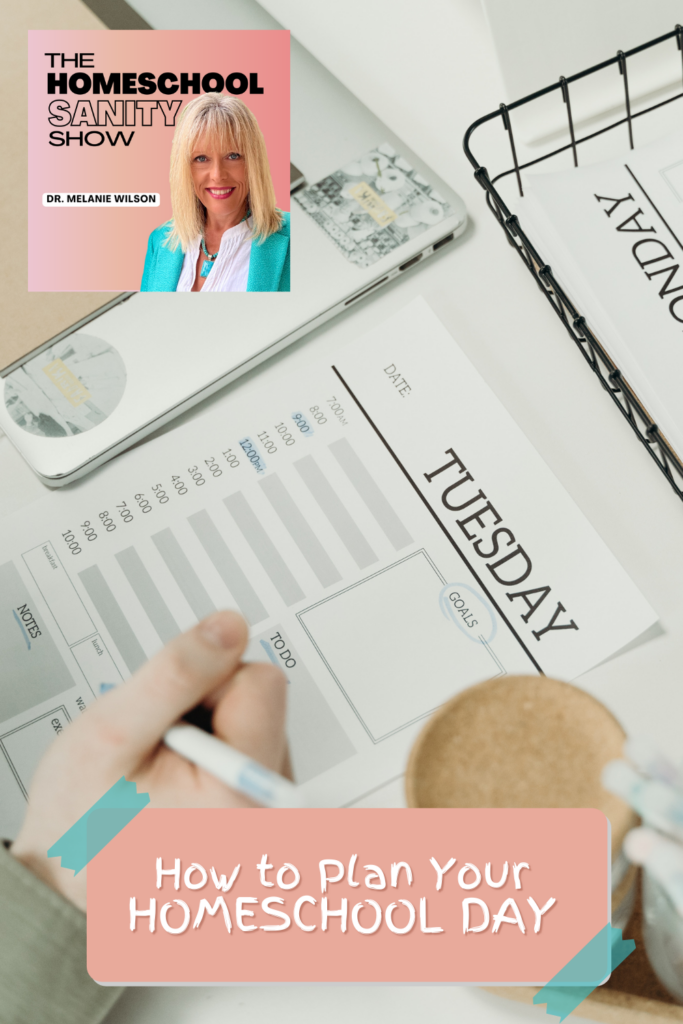 Podcast: Play in new window | Download
Subscribe: Google Podcasts | Spotify | Android | Email | TuneIn | RSS | More