Hey, homeschoolers! Many of the homeschoolers I talk with at Great Homeschool Conventions want to know if Grammar Galaxy is good for independent learning. It absolutely is! A student reading at a strong 3rd grade level or above can read the story and complete the mission with very little teacher assistance.
When I heard about friend Dennis DiNoia's book on teaching independently responsible learners, I thought that's what he meant. How can we get our kids to do schoolwork on their own? But that's not what he meant! He was talking about how to go beyond independent work to encouraging kids to be responsible for their own learning.
Before I share our interview, I want to thank my sponsor for this episode: College Prep Genius.
There is a huge gap when it comes to preparing and paying for college. Without proper guidance, most families (especially homeschoolers) are at a loss on where to begin for college entrance as well as scholarships and often end up with twenty years of college debt. If this is you, it's a must to Register for the Path to College at www.CollegePrepGenius.com/PPU free ($2995 value)
Now for my interview with Dennis. Before he tells you more about himself, I want to say what a phenomenal teacher and positive, caring person he is. Four of my kids have taken math courses with him and have loved them. I have marveled that he always sounds happy to be teaching. I can't claim the same! He has also been a huge encouragement and help to me as we've exhibited together at Great Homeschool Conventions. Now that I've bragged on him, here's our interview that will help you raise independently responsible learners.
Resources for Independently Responsible Learning
Have a happy homeschool week!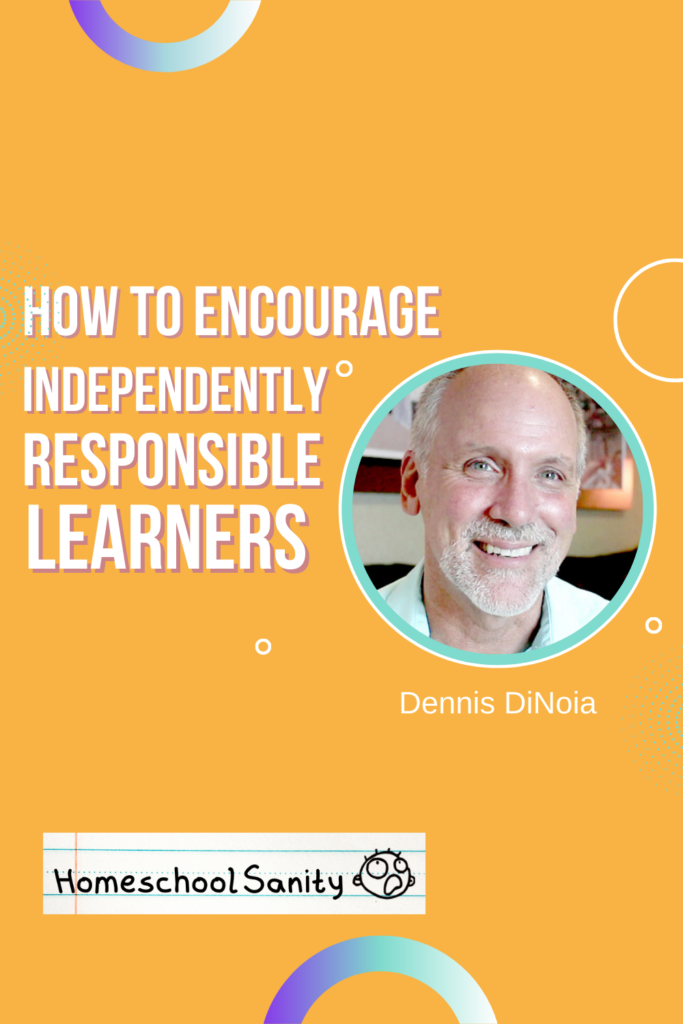 Podcast: Play in new window | Download
Subscribe: Google Podcasts | Spotify | Android | Email | TuneIn | RSS | More