Homeschool
YES, You can Homeschool all of your children, some of your children, or one of your children. Seek God's will for your family, your children and their education. If He directs your path to homeschool all, some, one or none of your children, that is the path you should take.
Join me and Kerry Beck from How To Homeschool My Child as we discuss this very topic and how God directed her to homeschool two of her children and send another to school for high school. She is seeing the fruit of following the Lord's direction for school and missions trips.
Yes, as always, I got a little off topic, but let the Lord run the show as Kerry and I discussed not only homeschool but how she and her family have gone on mission trips for many years.
You can find Kerry on her website, YouTube, Facebook, Twitter, G+ and Pinterest.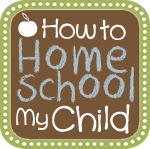 Podcast: Play in new window | Download
Subscribe: Google Podcasts | Android | RSS