Hey, homeschoolers! Do you have too much clutter? Too many craft supplies? Too much stuff for science? Whatever you have too much of, I have help for you. Now to introduce my guest for this episode–Dana K. White. She is the woman behind A Slob Comes Clean. She's an author, speaker, podcaster, YouTuber, and (much to her own surprise) a Decluttering Expert. She's written three books:
Organizing for the Rest of Us Decluttering at the Speed of Life How to Manage Your Home Without Losing Your Mind
A Slob Comes Clean
is the completely honest (and never-ending) story of her personal deslobification process. As she finds ways to keep her home under control, she shares the truth about cleaning, organizing and decluttering strategies that actually work in real life for real people. I was thrilled when Dana agreed to come on the show. You are going to love the advice she gives us for dealing with clutter.
We discussed:
What to do with craft clutter
What to do with science experiment supplies
What to do with all those books!
See my closet decluttering video here
I can't wait to hear how you get on with using the container concept.
Have a happy homeschool week!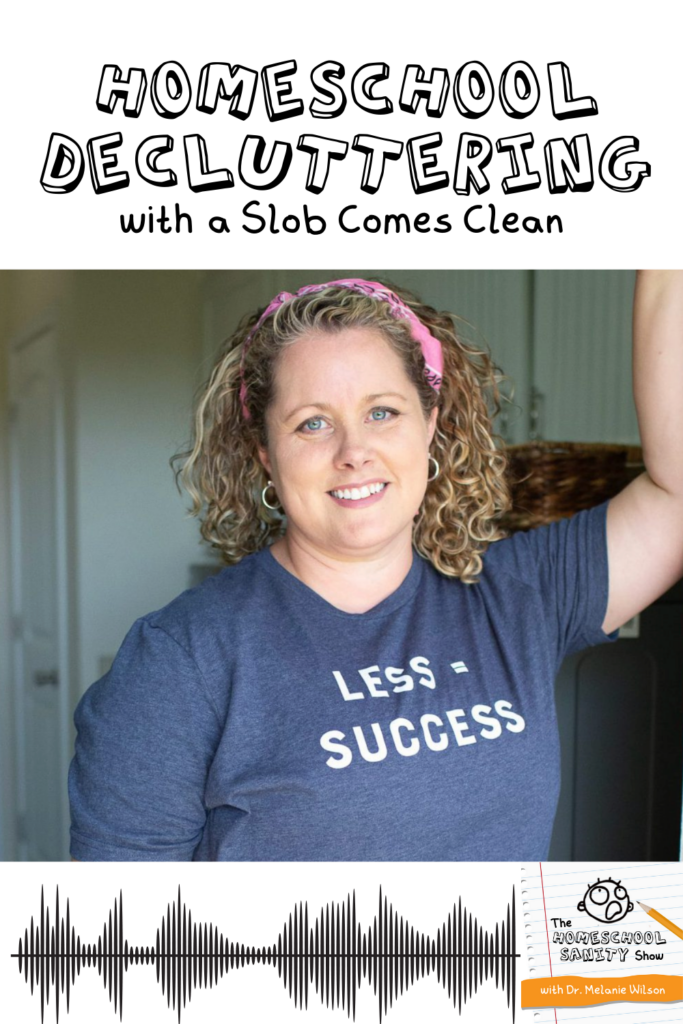 Podcast: Play in new window | Download
Subscribe: Google Podcasts | Spotify | Android | Email | TuneIn | RSS | More